Golf as a sport tends to attract people with a steady income. Those people usually enjoy their day in comfortable clothes. Well, they also tend to buy brands which are well-known, either for their comfort or performance-oriented clothes, or both, even.
Here are some of the best clothing brands you can look at as a golfer.
Foray Golf
Imagine being very fashionable and playing golf? Well, you could, but would the clothes be designed for golf, specifically? If you're wearing a Foray Gold shirt, then yes. They are managing to successfully combine golf clothing and fashion. You end up with very interesting, colorful designs that you can wear almost anywhere.
Foray is based in the US and uses European fabrics to create their clothes, anything from sleeveless polos to skirts with hidden pockets and suits which hide the female parts while taking a swing. They also make limited edition items which are low volume and with a hefty price tag. This is similar to other fashion clothing brands, which have nothing to do with golf. Their merchandise is available online but they are also becoming available in high-end stores.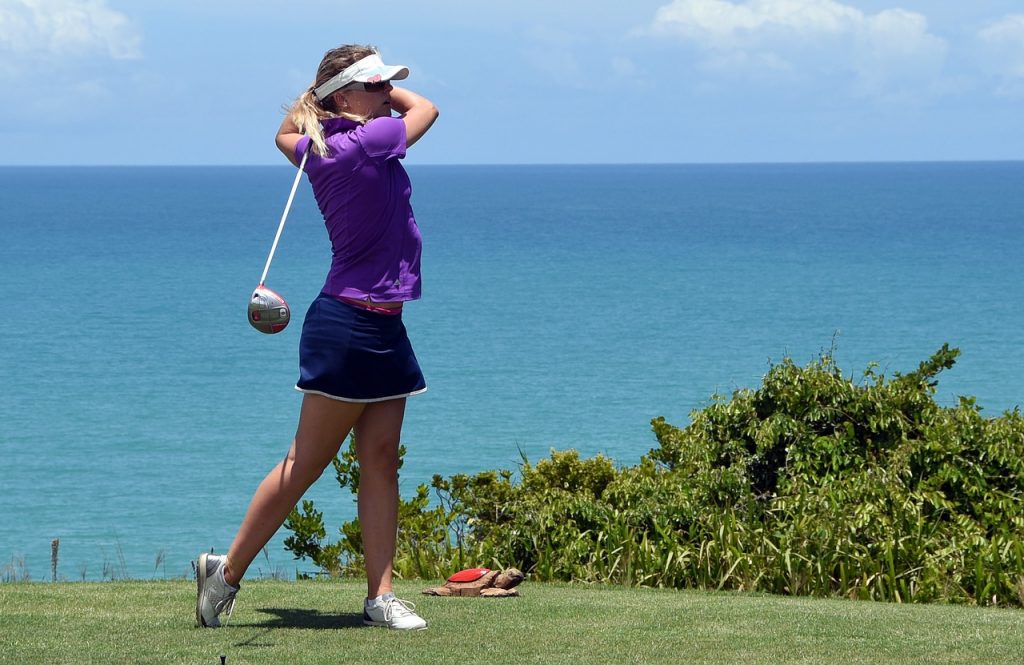 Tillinger
One man, a lot of polos. Jordan Sack works at an e-commerce haircare company for women and he designs and makes polos during the weekends. He sells them directly to customers with the goal of eliminating stores and mediators. The designs are ultimately very simple, with no brands on the polos, but rather simple colors. These polos are intended for multiple uses, such as office, date and golf use. He loves transparency and states how much money does the making of each and every one of the polos cost. Tillinger, as a brand, is appropriate for golfers of all ages.
Rhoback
This brand is intended for those people who want to be active and tend to sweat a lot, but also love wearing shirts which can withstand the test of time and wear and also look great while doing it. A team of 3 friends named Mark and Kristina Loftus and Kevin Hubbard felt a need for high-quality active clothes while attending the Darden School of Business. Ever since that day, they travel in a camper and sell their clothes in person, as well as online.
These brands should be just fine for everyone, especially if you need something novel in the world of golf.