Innovations in sports are sometimes treated as bad things while at other times, people accept them and turn them into something amazing. Plenty of newer sports find their way to online sportsbooks, where people bet on various matches and even people's scores. But, not all sites are equal, and some just offer things on paper, which ends up with innocent customers losing money. Online reviews are the key to solving this. People should read reviews of such sites, to avoid scams, for example, this Football Index Review. And while you might find great sports at such a sportsbook, you will unlikely find Footgolf there. What is footgolf? A very interesting game.

Footgolf – Origins and Actual Creation
Often, sports have their origins in some game which came before, which had a vague name, most likely in a language foreign to its current name. Footgolf was found in the 1920s and 30s under the name of Codeball. Codeball is similar to football and golf, but it was popular for only a while.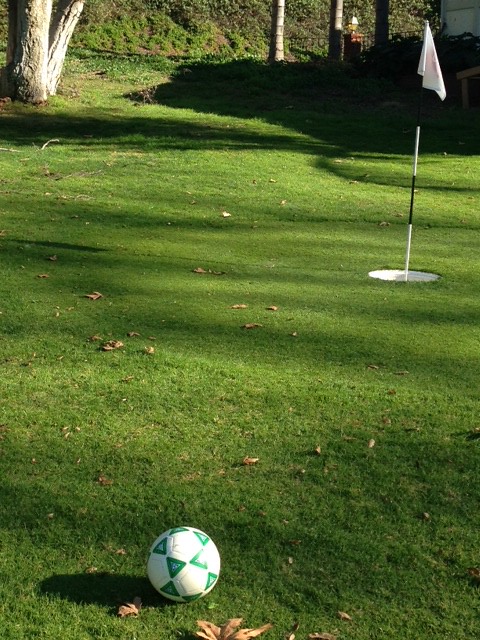 Fast forwards to the 1980s, and you get Scandinavians playing this game, but under a name of their own, not to mention the rules. Switzerland also played the game briefly, but under their own rules.
It wasn't until Michael Jansen and Bas Korsten created footgolf and the official rules. They were the first to organize a tournament and launched footgolf in 2008. They got the idea from Korsten's brother Willem Korsten. He played something similar to footgolf during his time with Tottenham Hotspur between 1999 and 2001.

The Rules of Footgolf
Footgolf is played like golf, but with some tweaks. For starters, no clubs are used and the ball is kicked. A football is used instead of a golf ball. The goal is to hit the hole with as few tries as possible. The hole is large enough to accommodate the football, which is a regulation number 5 model. Trees, water and other obstacles should be avoided or overcome. The first hit is played from a tee, just like in golf. Additionally, the footgolf courses are shorter than golf courses, but are often played on golf courses.

Rise in Popularity
The game took off immediately and golf clubs embraced it. It brought new players to the courses and they were ecstatic because they didn't have to purchase any new equipment. Likewise, the game seemed more dynamic. By the year 2014, there were at least 240 golf courses which allowed footgolf to be played, in the United States.
The game saved many golf courses from bankruptcy. Likewise, the American FootGolf League was formed in 2011, to be recognized later in 2015. Today, the game is played in a lot of countries in the world and players still have to wear appropriate attire which they would also have to wear on regular golf courses.

Footgolf is now a popular sport which is looking to advance and become even more popular. Some people are not good with swings and clubs, but are exceptionally good when kicking. Footgolf is for those who prefer to kick rather than swing.